Calls for COP27 to Listen and Act on African's Demands
The continent is warming up at a life-threatening rate yet Africa continues to wallow indefinitely as empty promises continue to be unfulfilled. This injustice continues to ensue at the center stage of the COP 27 where seemingly politically correct speeches continue to be reiterated at the expense of progress. Seeking to unpack the exclusivity of the ongoing COP, the African Activists for Climate Justice (AACJ) consortium which encompasses PACJA, Natural Justice, Oxfam, the Africa Youth Network and FEMNET held a press conference on the 7th of November 2022
Speaking at the conference Memory Kachambwa underscored that African women were disproportionately affected by the climate crisis owing to their dependency on natural resources. She also advocated for a shift from the traditional climate justice narrative to one that is inclusive and accommodative to women's needs.
"African women endure the highest burden from the climate crisis," said Kachambwa, "They are reliving insurmountable challenges that warrant repatriation,"
"When we are looking at climate justice, we need to move beyond asking and demand for revolution," remarked Kachambwa while addressing environmentalist  stakeholders.
With the same tone, Florence Kasule the chairperson PACJA Uganda lamented that "All African women are wailing relentlessly because of the climate crisis," in her view, she emphasized that many women lacked the capacity to adopt the technologies being proposed by the West." She also stated that women suffer a double burden of the unfavorable climate  changes because their livelihoods have been lost and their voices have not been meaningfully engaged in the COP 27 space.
In concert to her view, Dr Mithika Mwenda, Executive Director of the Pan African Climate Justice Alliance (PACJA), noted that "Africa has suffered a heavy burden from climate change and its impact threatens the well being for all." In his statement he expressed his disappointment with the ongoing COP 27 and urged for action to be done. Dr. Mithika also said that African youth, and climate negotiators do not have power to decide what needs to be prioritized and therefore need to rethink their place in the climate justice space.
Sohaila Nasser Ahmed an environmentalist engineer and representative of the  Youth Lab in Egypt stated that African youth and women are enduring financial stress in the wake of the climate crisis. In her statement, Sohaila underscored that COP 27 needs to have a shared vision and advance a people centered right based inclusive approach to address climate and environmental challenges facing the continent.
Finally, Augustine Njamnshi the chair political and technical affairs of PACJA Board said that "The Paris agreement did not meet the expectations of the African people and the expectations that would have helped alleviate the current state continue to be ignore," Augustine said that Africa should stop escorting polluters to COP at their own expense."
Whether COP27 will deliver its mandate by reducing emission and racial exclusion will be testified by sand of time. Meanwhile Africa and by extension African women can only remain hopeful while enduring the hopelessness emanating from the climate crisis. With this in mind,  FEMNET will continue to collaboration with the AACJ consortium to promote climate justice through inclusive human-rights and gender-responsive approaches that strengthen civil society and communities' ability to claim their rights and influence climate relevant policies and decision-making processes.
This article was written and compiled by Imali Ngusale i.ngusale@femnet.or.ke. For more information, contact: Dr. Melania Chiponda, the Climate Justice Lead via: m.chiponda@femnet.or.ke or Anne Songole, the Climate Justice Coordinator via: a.songole@femnet.or.ke
---
Related Posts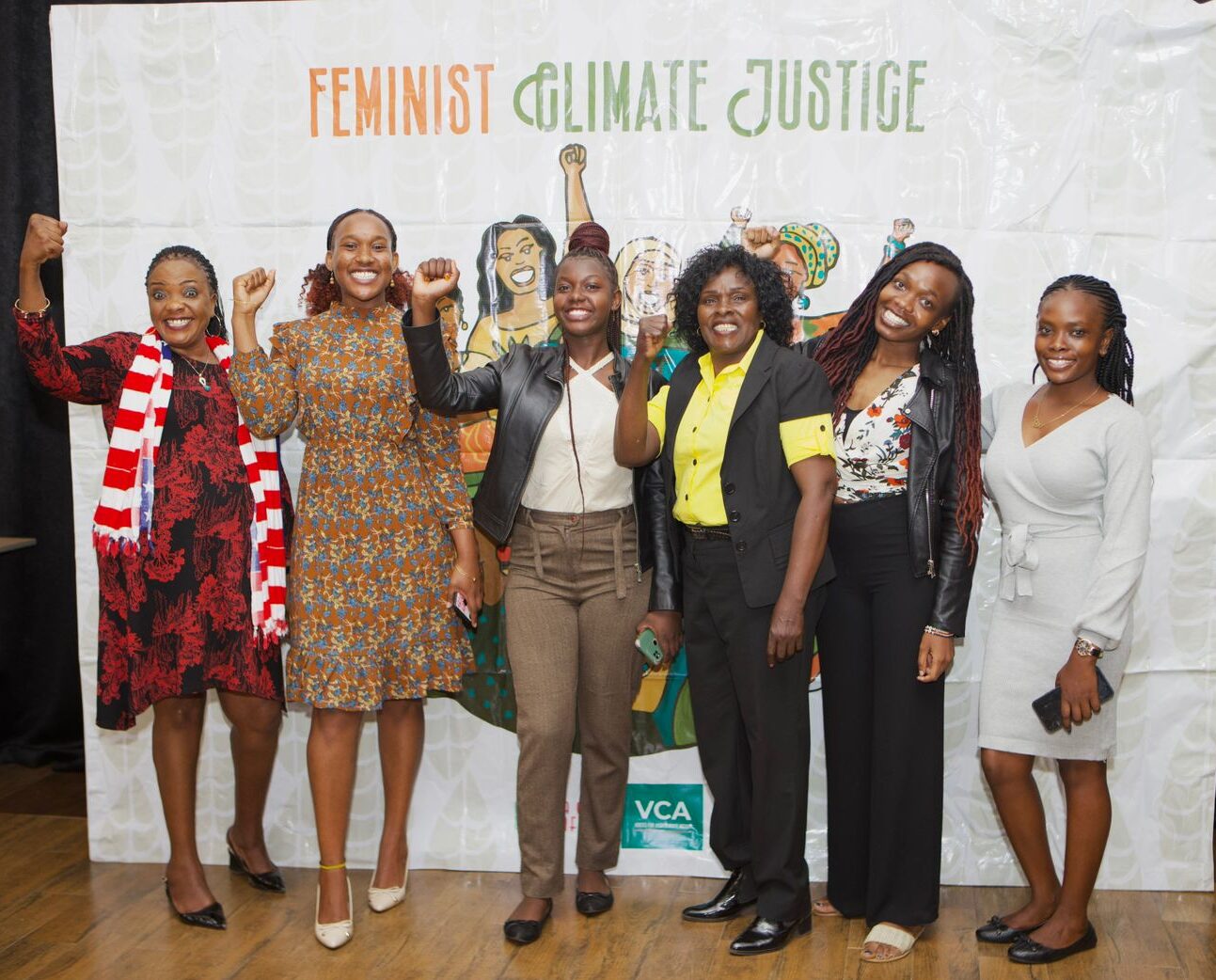 As Nairobi's vibrancy reaches a crescendo, the world remains fixated on the Africa Climate Week taking place at
Learn More
When I stepped into the setting of the African Feminist Academy for Climate Justice, I could feel a
Learn More