African Girls and Young Women Break the Silence Ahead of 2023 Africa Climate Summit
Approximately, 50 years ago, when science warnings began, global warming was a harmless 0.2º Celsius and natural resource consumption a relatively safe. Today, the world is grappling an all-time 13.9 ºCelsius (equivalent to 57 degrees Fahrenheit).
Worse still, the IPCC 2023 Synthesis report underscores that the unprecedented increase in global warming is now more likely to cause an abrupt and irreversible change in the biodiversity of Africa. Additionally, the increase in global warming will make adaptation options more constrained and less effective in Africa where African girls and young women have already suffered the disproportional repercussions of the climate change.
"Climate crisis has affected many young girls in Liberia and the unpredictable weather patterns make it challenging for us to manage our economic situation," said Watta Konelli, a She Leads youth champion from Liberia
Konneli also pointed out that 60% of the population of Liberia lives along the coast and the unprecedented changes have added pressure on the land. This has subsequently affected the livelihoods of many young Liberians.
With the same tone, Mama Sampy, a human rights advocate from Mali said," The temperatures in Mali have increased to 29.78 Celsius. This has not only made the living situation challenging but also dried up water reservoirs that would have been used for irrigation and other sources of livelihood"
Sampy also said, "Unless the developed countries make good their promise and facilitate adaptation initiatives, then man Africans will suffer the consequences of human induced climate crisis,"
"African girls and young women are not exempted from the climate crisis, their voices must therefore not be ignored in the upcoming African Climate summit" said Felicity Feleke, a human rights advocate and she Leads champion from Ethiopia
"If the upcoming Africa Climate Summit seeks to be all inclusive, then, it must pay attention to the cries of the girls and women," lauded Feleke
"Girls and young women have not been exempted from the climate crisis. Many have had flee their homes in search of a safer environment. This has exposing them to new vulnerabilities and even worse some of them have become climate refugees. The upcoming climate summit should look for mechanisms to compensate poor innocent African girls and young women," said Feleke while addressing the She Leads Consortium meeting in Ghana
Reiterating similar sentiments Bernice Dodoo, a She Leads champion from Ghana said, "The world needs to stop focusing on short time gains and instead look at sustainable solutions that will enable Africa to be self-reliant."
Dodoo reiterated that, "The change in temperature and rainfall patterns has led to scarcity of farm produce in Ghana, a country that heavily relies on the Agricultural sector.
"This has affected my family's livelihood as cost of living has become so high. It has worsened my level of poverty and increased hunger. In the light is this, the little finds that my parents used to cater for our other basic needs is now channelled to only food, "added Dodoo
Josephine Ngegba a human rights champion from Sierra Leone said, "Prolonged droughts have become distressingly common in my country. Many young women and girls have been affected because of barren farmlands barren and worrying water scarcity trend,"
"My hope is that the upcoming Africa Climate Summit will not turn a blind eye to the devastating effects that global warming has done in Africa. The summit must discuss how the displaced communities can be restored and how the infrastructure can be repaired using the Loss and damage Funding," added Ngegba
"It is important for African girls and young women to be a part of key decision-making processes like the upcoming African Climate Summit," said Esther Nyawira, She Leads pan African coordinator from the African Women's Development and Communications Network FEMNET.
Nyawira also said that," African governments must be intentional about meaningfully engaging African Girls and Young women because they are at the centre of development,"
If the Africa Climate Summit entertains talk shops and business as usual then Africa will in the long run bare the catastrophic 2ºCelsius. Maladaptive responses will be extremely costly to Africa and by extension Africans.
Sadly, we are only 17 years away to fever pitch if the global warming reaches the dreaded 2ºCelsius. This essentially means that by 2055 many African countries will literally suffer the global warming effect in all spheres of development.
This article has also been published by the  Africa Science News
---
Related Posts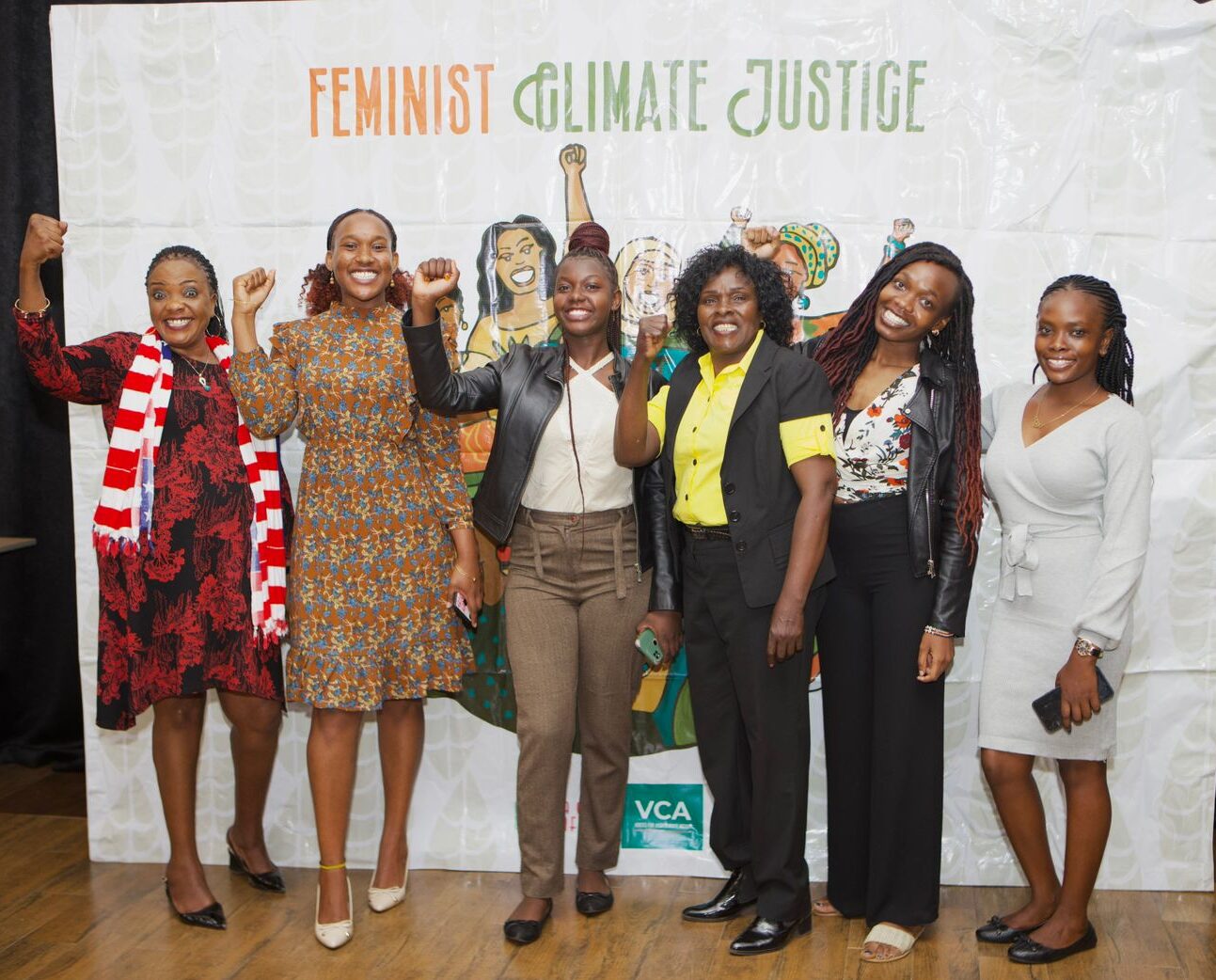 As Nairobi's vibrancy reaches a crescendo, the world remains fixated on the Africa Climate Week taking place at
Learn More
When I stepped into the setting of the African Feminist Academy for Climate Justice, I could feel a
Learn More