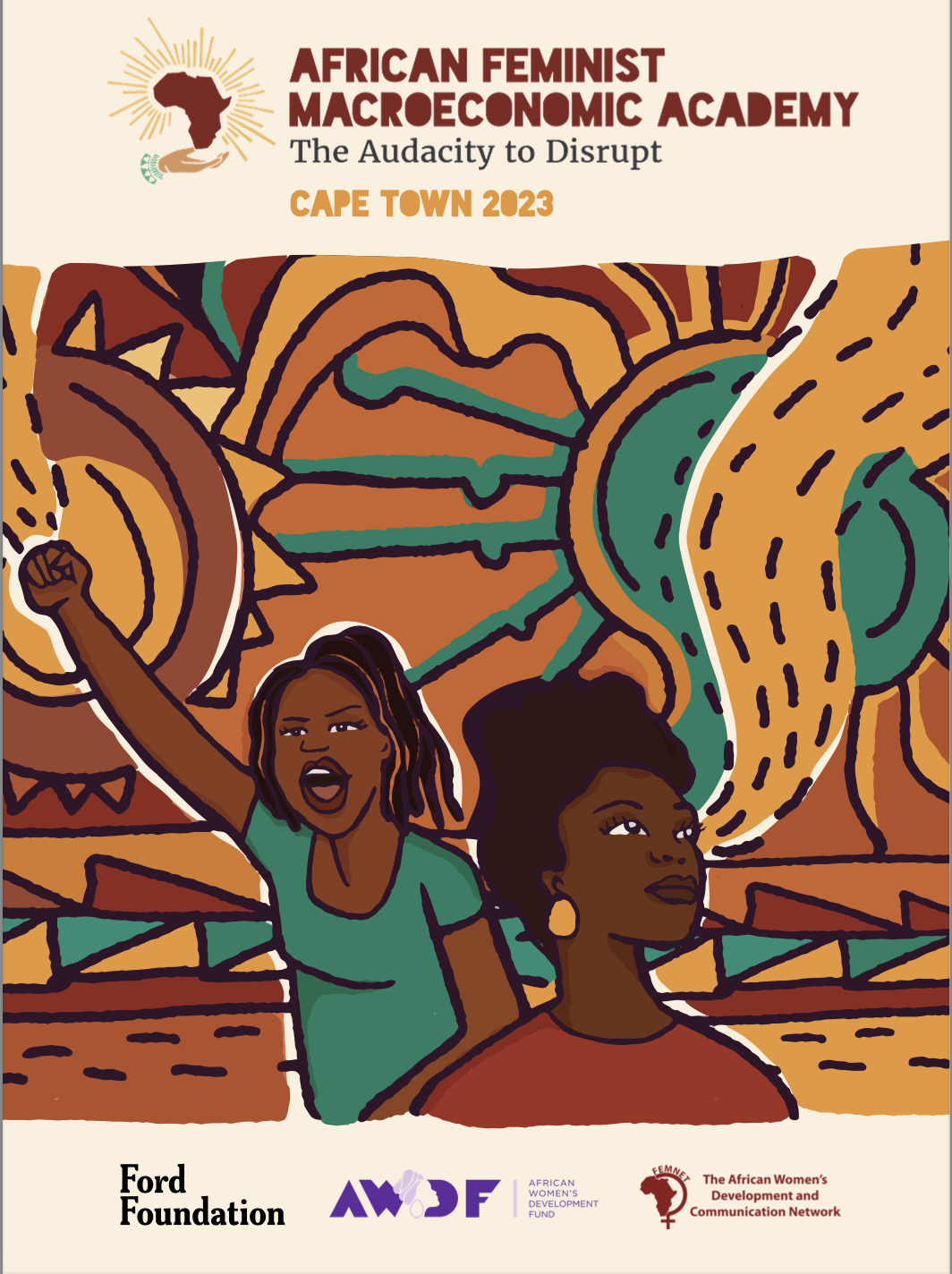 The African Feminist Macroeconomic Academy – Southern Africa
The African Women's Development and Communication Network's (FEMNET) Economic Justice and Rights programme is aimed at deepening knowledge, capacity and skills to engage and influence macroeconomic policies from a feminist perspective among a cohort of women leading and driving initiatives aimed at achieving economic justice.
While many women's rights organisations in Africa have scaled-up prioritising advocacy for women's economic justice, a gap remains where many of these organisations have limited exposure, skills and tools to analyse and influence fiscal and wider macroeconomic policies and frameworks from either a gender or a feminist perspective. Evidence shows that there remains an insufficiency in contextualised information and knowledge based on feminist analysis of critical macroeconomic policy issues such as illicit financial flows, monetary policy, sovereign debt, tax and fiscal policy in the region, to inform strategies for advocacy for women's economic justice in Africa. As a result, efforts by women's movements and women's rights activists in the region largely focus on responding to the impacts that these macroeconomic policies and processes have on women – often seeking to remove the immediate hardships – with limited focus on understanding and challenging the fundamental structural and systemic causes of gender inequality.
The African Feminist Macroeconomic Academy (AFMA) is designed to respond to this gap by creating a structured learning platform for selected key women's rights organisations, activists, movement leaders, academics, journalists and diverse networks working towards achieving women's rights, economic justice and gender equality. The aim is to deepen their appreciation of how macroeconomic policies shape not only their lived realities but also those of the women whose lives they are working to transform, and how their efforts at the local level can influence and shape policies at the national, regional and global level.
AFMA supports AFMA cohorts to conduct research on macroeconomics that will inform their advocacy; as well as supporting advocacy initiatives by FEMNET members especially linking their efforts to not just respond to the impacts
of but also influence these policies and frameworks to work for them.
Click HERE to download the program.
---
Related Posts
In an era marked by pressing global challenges, the imperative to drive meaningful and transformative change has never
Learn More
Theme: The role of Private Finance – Feminist Alternatives to the Financialisation of Everyday Life FEMNET will host
Learn More