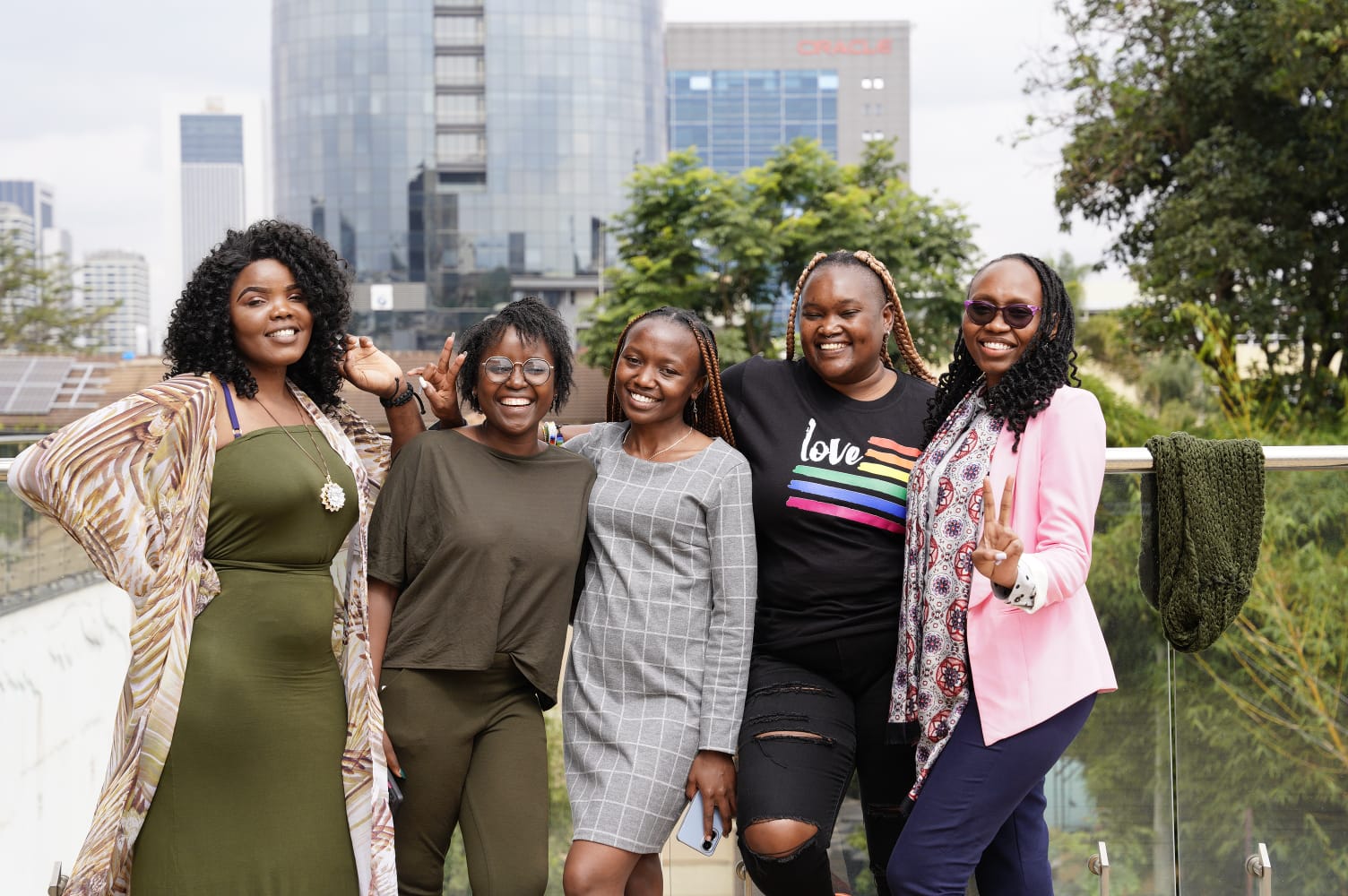 African Women Demand for Inclusion and Diversity in the Implementation of Maputo Protocol
The Protocol to the African Charter on Human and Peoples' Rights on the Rights of Women in Africa, commonly known as the Maputo Protocol, was adopted in July 2003 by Heads of State and Government and came into force in November2005, as a landmark treaty that promotes and protects the rights of African women and girls. This notwithstanding, African women still find it challenging to access reproductive health services.
Speaking in Nairobi during the We Lead workshop that coincided with the Maputo protocol, Nakato Martha Clara from SRHR Alliance in Uganda, said, "Women must pay attention to the silenced voices that are still being oppressed by old and contemporary laws."
Nakato stated that the implementation of Maputo Protocol was leaving out key populations and vulnerable groups.  She also noted that some feminists kept shying away from stating that only a few women have benefited from protocol, but a significant fraction of women are yet to see the gains of a fully ratified protocol.
Nakato said, "We must be deliberate and intentional about advocating for the full implementation of the Maputo Protocol and in so doing so we must ensure that we leave no one behind!"
She urged women to stop living in the standards of hypocrisy and have deliberate conversations that make the implementation of Maputo protocol open and diverse.
With the same tone, Ruth Akulu from the SRHR Alliance noted that "If we choose to be silent then we side with the oppressor."
She also said women have had to be discrete when seeking health services. "This calls for us to address the stigma experienced by women 20 years after the adoption of #MaputoProtocol," said Akulu.
Sheila Odongo the Sexual Reproductive Health Rights officer at the Africa Women's Development and Communications Network said, "We have come a long way, but we also have a longer path to follow if we intend to fully realize the reproductive health rights of girls and young women."
Odongo insisted that young women and girls in Kenya cannot access reproductive health services, yet massive investments have been made by the government.
Fisayo Owoyemi, a We Lead Community of Action facilitator from Nigeria said it is important for men to recognize that toxic patriarchy exists, and human rights are not granted without advocacy.
"As reproductive health and rights advocates, we have the duty of knowing how to effectively navigate the growing hostility against key populations in various countries while safeguarding the community at the same time is very crucial," added Owoyemi.
Feminists from Kenya, Uganda, Nigeria and Niger consented to this view citing that some renown gender activists are bias because they choose what to advocate for."
Some insist that so long as governments have reproductive health policies that should suffice and can ascertain reproductive health services free of discrimination, coercion and violence, as expressed in human rights policies.
However, not many activists disagree stating that inclusion and diversity has literally been avoided in the Maputo protocol discussions and this jeopardizes the status of inclusivity and diversity.
In a rejoinder statement, Jill Anami, from FEMNET said that "The journey towards full inclusivity and visibility of young women and girls is possible but it requires statistics and proven facts,"
Accordingly, the 2023 Status of the World Report, noted that there were over 121 million unintended pregnancies which represents nearly half of all pregnancies globally.
Sexual and Reproductive Health and Rights (SRHR) advocacy were born out of numerous policies which include but not limited to the Convention on the Elimination of All Forms of Discrimination against Women (CEDAW), and the Maputo protocol which is Protocol to the African Charter on Human and Peoples' Rights on the Rights of Women in Africa and the continental policy framework for mainstreaming of Sexual and Reproductive Health and Rights to accelerate the achievement of Sustainable Development Goal 3.
These policies create the basis for African girls and women in all their diversities to champion for the full implementation of Article 14 of the Maputo Protocol, however, decisions makers are often shy from discussing Article 14.
The aforementioned was compilation was done by Imali  Ngusale; i.ngusale@femnet.or.ke .For more information on the We Lead project contact Jill Anami via j.anami@femnet.or.ke , and Sheila Odongo via s.odongo@femnet.or.ke
A similar article echoing the aforementioned sentiments was published on the 14th of July 2023 by the Africa Science.
---
Related Posts