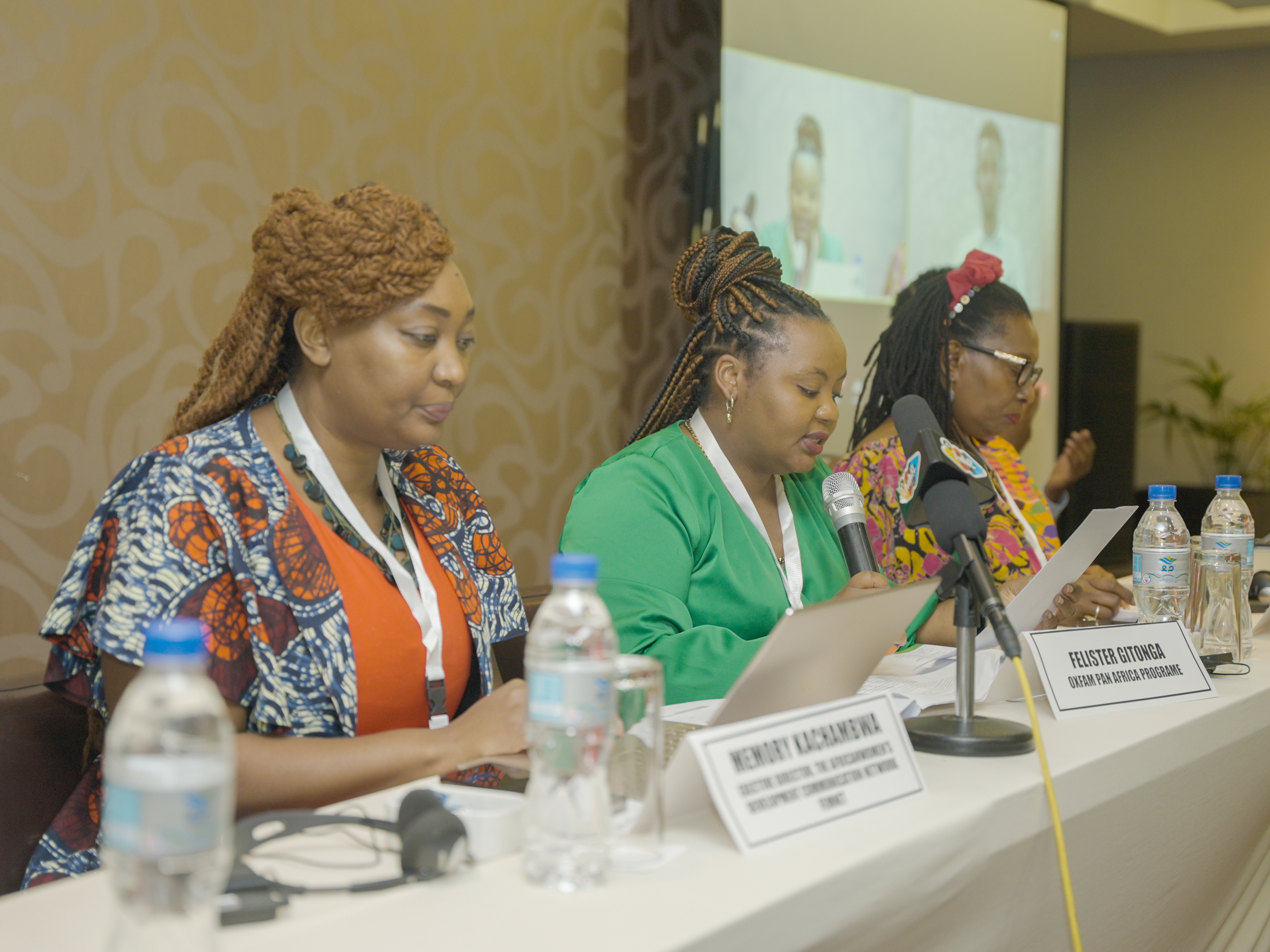 Women hope free trade pact will spur Governments to End Sexual and Gender Based Violence
Press release
Addis Ababa, Ethiopia February 13, 2023:  Sexual gender-based violence, harassment and discrimination on the basis of gender equality will negate efforts by the African Union to achieve the intended benefits of the African Continental Free Trade Area (AfCFTA).
Speakers at the ongoing Gender Is My Agenda Campaign held in Addis Ababa ahead of the African Union Summit of the Heads of State and Government have challenged the governments to end all forms of abuses against women in cross border trading.
"When we talk about women's roles in the AFCTA space, cannot we truly say that women have the same rights, access and capacity as their male counterparts. Women need to be dignified and the trading system must see women as equal players," said Memory Kachambwa the Executive Director of the African women's development and Communications Network (FEMNET).
Lauding the same view, a participant South Sudan Women's Coalition said "Women are not sex tools and the government officials manning borders must cease viewing small-scale women traders as such. Governments must ensure an end to harassment of women traders and human trafficking across borders."
Even though a significant number of African leaders have been firm in discouraging gender-based trade related violence, it must be noted that in some remote regions customary norms often carry as much weight as constitutional laws.
Perhaps it is this reason that provokes Mercy Nnanna from Nigeria to question, the extent to which free trade area will impact the grassroot, particularly women, who constitute Africa's largest agricultural producers but are not aware nor prepared for the trade pact.
According to Nnanna, for the African Union to successfully accelerate the free trade pact, individual governments must first educate their citizens on what free trade pact entails.
In concert to this, Malado Kaba, the Gender of the African Development Bank said that women are responsible for 70% of food producers across Africa yet seem to be subdued when it comes to cross border trade. She insisted that women need to be engaged in AFAWA (Affirmative Finance Action for Women in Africa), a pan-African initiative to bridge the $42 billion financing gap facing women in Africa.
She however called for the AfCFTA to create synergy with other institutions and regulations to reduce gender inequalities across board. Whether her sentiments will be taken into consideration or not remains in the confines of time but in the altitude of hope.
Click here to access the Africa Continental Free Trade Area (AfCFTA) and Women a Pan- African feminist Analysis. For more information on the aforementioned and FEMNET's engagement in the Gender Is My Agenda Summit in Addis, contact Imali Ngusale, via Email: i.ngusale@femnet.or.ke
---
Related Posts