SOAWR Statement on Situation of Women in Mali
Wednesday, 15 August 2012 13:51
The Solidarity for African Women's Rights Coalition (SOAWR), a pan African coalition of 40 organisations in 22 countries, is greatly concerned over the growing humanitarian situation amidst increasing reports of human rights abuses and violations in Mali following the Coup which took place on March 22, 2012.
SOAWR vehemently condemns the violence being perpetrated on innocent bystanders including those with disabilities and elderly. Such forms of violence include indiscriminate humiliation, battery and rape of women and girls, arbitrary detention and disappearances, forced recruitment of child soldiers and sex slaves, extra-judicial killings and displacement of countless citizens. We also note with great concern the rising cost and inaccessibility of basic food items. All of these factors have heightened food insecurity and thus political and social instability of Mali, particularly in the North.
Considering the international and regional conventions, treaties, and statements that Mali has signed on to or ratified, such as Convention on the Elimination of Discrimination Against Women (CEDAW), the Beijing Platform for Action, UN Resolutions 1325, 1820, 1888 and 1889, the Maputo Protocol, the Solemn Declaration for Gender Equality in Africa (SDGEA) which call for the responsibility of the state to protect girls and women in period of conflict, as well as emphasizing the role of women in the prevention, management and resolution of conflicts;
We urge the Government to fulfil its commitment to protect its citizens against all human rights abuses, especially women and girls and take immediate action to respect its obligation under human rights. We also urge the Government to restore peace and security and ensure that any peaceful solution to the conflict includes effective women's participation.
We call upon the Economic Community of West African States (ECOWAS) and urge the African Union to support further mediation efforts so as to ensure a safe environment to the people of Mali.
We urge the government to punish the perpetrators of these acts of conflict related sexual violence as they constitute war crimes and crimes against humanity.
It is our sincere hope that Mali maintains its national sovereignty, its territorial integrity and its unity.
In solidarity with all the people of Mali, with particular regard to the women and girls of Mali during this difficult time.
For Further Information Contact:
Dinah Musindarwezo
Executive Director, FEMNET
director@femnet.or.ke
For more information about SOAWR visit:
www.soawr.org
Additional Info
[download id="2259″]
---
Related Posts
Press Statement For Immediate Release: Nairobi, 29th August 2020 Ten years after the promulgation of the Constitution of
Learn More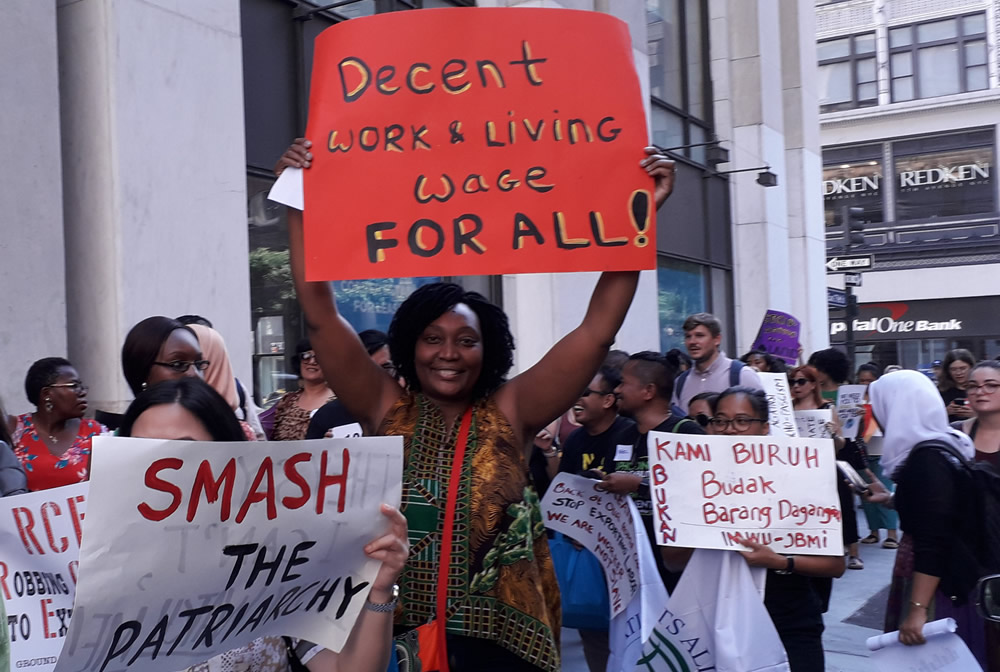 New York, 19th July 2019 – The African Women's Development and Communication Network, FEMNET alongside hundreds of women's
Learn More