SOAWR Congratulates Cameroon on Its Ratification of AU Protocol
The ratification process has been a long journey. Cameroon signed the Protocol on 25 July 2006 and, on 28 May 2009, President Paul Biya issued Decree Number 2009/143 on the Ratification of the Protocol. Unfortunately, this decree met with opposition from religious communities who were particularly opposed the Protocol's provisions on abortion.
In 2010, determined to support Cameroonian women's efforts to benefit from the Protocol's provisions, SOAWR decided to prioritize advocacy in the country. In February 2011, SOAWR coalition members met with the Minister of Women's Affairs and the Family in order to inquire about the status of ratification and to express support for the process. Subsequently, SOAWR organized an advocacy mission in June 2011 during which coalition members took the lead in working with Cameroonian civil society organizations (CSOs) and the UN Women Office to draft an action plan for intensified ratification advocacy. In September 2012, with support from the Urgent Action Fund Africa, SOAWR organized another advocacy mission coinciding with a promotional mission by the Special Rapporteur on the Rights of Women in Africa.
Sylvie Jacqueline Ndongmo, the President of Women Advocacy and Communication Network (WANET) and Chairperson of the
African Women's Development and Communication Network (FEMNET)
(both SOAWR members), says:
"Cameroon's ratification of the Protocol is great news for Africa and a significant New Year's gift for the women of Cameroon. As we warmly welcome Cameroon to the group of countries that have ratified the Protocol, we would like to take this opportunity to extend our sincere appreciation to the Government of Cameroon for enabling Cameroonian women to make gains through the provisions of the Protocol; the Special Rapporteur on the Rights of Women in Africa; other SOAWR coalition members; and the UAF-Africa for supporting Cameroon in making this dream come true."
The SOAWR coalition calls upon Cameroon to domesticate the Protocol into national law and to fully implement its provisions. The coalition continues to call upon the remaining 18 AU Member States to take immediate steps to ratify the Protocol in preparation for the 10th anniversary of its adoption in July 2013.
Additional Info
[download id="2305″]
---
Related Posts
Press Statement For Immediate Release: Nairobi, 29th August 2020 Ten years after the promulgation of the Constitution of
Learn More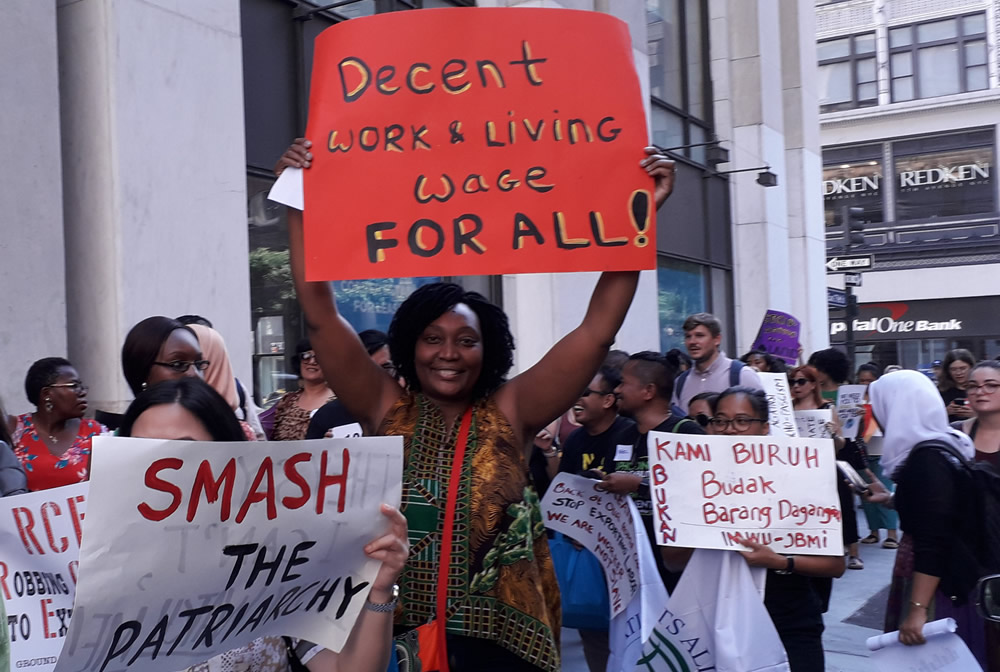 New York, 19th July 2019 – The African Women's Development and Communication Network, FEMNET alongside hundreds of women's
Learn More