Launch of WOMEN RISING: Political Leadership in Africa Documentary font size decrease font size increase font size Email Media Be the first to comment!
PRESS RELEASE
WOMEN RISING: Political Leadership in Africa Documentary launched by FEMNET and UNDP
Addis Ababa, May 2013.
FEMNET (African Women's Development and Communication Network) and UNDP (United Nations Development Program) launch Women Rising – a documentary on Political Leadership in Africa in Addis in the margins of the AU Summit and during the celebrations of Pan-Africanism and African Renaissance.
In Africa, as in the rest of the world, women are largely underrepresented in the political arena. However 2011 and 2012 saw an unprecedented number of female presidential candidates vying for office. 2012 also ushered in the second female Head of State as well as a female Chairperson of the African Union Commission for the very first time. Rwanda ranks highest in the world in terms of female representation in Parliament with over 50% representation.
Women Rising features President Ellen Johnson Sirleaf of Liberia and President Joyce Banda of Malawi amidst Boussaina Kamel, the very first female presidential aspirant of Egypt (2012), Honorable Rebecca Kadaga, first female Speaker of the House in Uganda's Parliament, Honorable Rabiaa Nejlaoui, youngest Member of Parliament in Tunisia, and Honorable Hlobisile Ndlovu, Minister of Youth, Sports and Culture of Swaziland.
These women leaders share their experiences and challenges running for office, their ambitions, their role models and their vision for the development of the countries on continent in which both women and men participate. All of those featured in Women Rising are trailblazers; women who have taken up the mantle and paved the way for others to follow not only in aspiring for leadership positions but also willing to partner with men in meeting national development goals.
Is one born or made a leader? What are the lessons that can be learnt from those who have made it this far? What are the characteristics that lead to success in leadership? These are explored in Women Rising.
The documentary was commissioned jointly by FEMNET and UNDP as part of a series on Women in Leadership in Africa. It can be accessed on FEMNET and UNDP youtube pages.
For More Information, contact:
Nebila Abdulmelik,
communication@femnet.or.ke
+25425766932
Lucky Musonda,
lucky.musonda@undp.org
+27 73 222 4601
___________________________________________
FEMNET
is a pan-African Network set up in 1988 to advance African women's rights. FEMNET has played a central role in sharing information, experiences, ideas and strategies among African women in order to strengthen women's capacity to participate effectively and ensure that African women voices are amplified and influence decisions made at national, regional and global levels. www.femnet.org Engage with us on
twitter
and
facebook.
UNDP
partners with people at all levels of society to help build nations that can withstand crisis, and drive and sustain the kind of growth that improves the quality of life for everyone. On the ground in 177 countries and territories, we offer global perspective and local insight to help empower lives and build resilient nations.
www.undp.org. Follow us on
twitter
and
facebook.
Additional Info
[download id="2313″]
---
Related Posts
Press Statement For Immediate Release: Nairobi, 29th August 2020 Ten years after the promulgation of the Constitution of
Learn More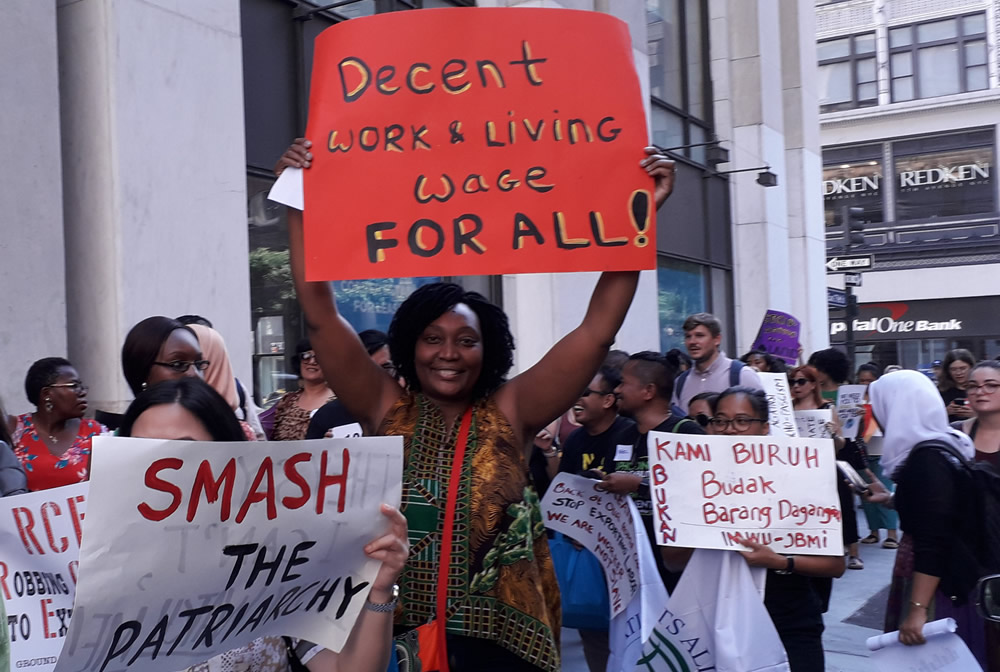 New York, 19th July 2019 – The African Women's Development and Communication Network, FEMNET alongside hundreds of women's
Learn More