Great Lakes Governments Agree To Fast Track Actions To End SGBV Crimes And Impunity
Tuesday, 31 July 2012 14:15
Following the Kampala Declaration on sexual and gender based violence (SGBV) by 11 Heads of State and Government of the International Conference on the Great Lakes Region (ICGLR) in December 2011, Ministers of Justice and Gender gathered in Kinshasa last week to discuss implementation of specific articles of the Declaration.
Experts from the 11 Member States[1] deliberated for three days on three key issues including urgent domestication of three ICGLR Protocols,[2] establishment and strengthening of special courts and procedures in order to fast track response to cases of SGBV, and launch of Zero Tolerance Campaigns on SGBV crimes and impunity simultaneously in all member states.
Civil society, the regional women's forum, faith based and youth representatives from the Great Lakes also participated in the discussions.
On July 28th 2012 the Ministers of Justice and Gender agreed to several actions in order to implement the commitments and meet the time frames set in the Kampala Declaration. As noted by the Executive Secretary of the ICGLR, Professor Alphonse Ntumba Luaba, "Without women in peace, there will be no peace in the Great Lakes or in Africa".  The State Minister of Justice and Constitutional Affairs from Uganda Frederic Ruhindi similarly noted that "peace without justice is an impossibility."
Civil society commends the governments for their appreciation of the urgency in dealing with SGBV in the Great Lakes region, particular by committing to the following steps:
1.Urgent strengthening of existing courts to handle SGBV cases, and steps to establish special courts including mobile courts, special sessions, and procedures such as special prosecutors for SGBV in each member state, and to report on progress by December 2012.
2.Where law allows, restrict grant of amnesty or parole for perpetrators of SGBV against women and children
3.Accelerate investigation and trial of flagrant SGBV crimes to a period of 6 months in total
4.Ensure provision of free legal representation and reparation for SGBV victims
5.Heads of State to launch zero tolerance campaigns on November 25, 2012 at the start of the 16 Days of Activism. Each campaign through its activities will aim to formulate or amend laws, policies and programmes responding to SGBV, increase the number of SGBV cases reported and increase the number of perpetrators prosecuted and convicted, among other outcomes
Civil society also commends the ICGLR Secretariat for formulating model legislation on the Protocol for the Prevention and Suppression of Sexual Violence Against Women and Children, to aid states in domestication and interpretation processes.
Civil society is committed to supporting the realization of these decisions in 11 Great Lakes member states, and appeals to governments to ensure diverse participation and inclusion in the implementation processes, particularly of women's organizations, survivors of SGBV and young people.
For additional information please contact:
Naisola Likimani, Head of Advocacy, FEMNET
Tel: +254 725766932.
Email:   advocacy@femnet.or.ke
Leah Chatta Chipepa, Executive Director, Akina Mama wa Afrika
Email: leah@akinamamawaafrika.org
The Zero Tolerance Campaign Guidelines can be accessed here (
English
/
French
)
Prepared by the CSO Coordinating Committee on the ICGLR Special Session on SGBV: ACFODE, ACORD International, Action Aid International, African Women's Development and Communication Network (FEMNET), Akina Mama wa Afrika, CARE International Uganda, Isis-WICCE, NAWOU, Regional Associates for Community Initiatives and UWONET
[1] Angola, Burundi, Central African Republic, Congo Brazzaville, Democratic Republic of Congo, Kenya, Rwanda, Sudan, Tanzania, Uganda and Zambia
[2] Protocol on the Prevention and Suppression of Sexual Violence against Women and Children, the Protocol on non-Aggression and Mutual Defence and the Protocol on Judicial Cooperation
Additional Info
Publisher:

CSO Coordinating Committee on the ICGLR Special Session on SGBV

Release date:

July 31, 2012

Contact for publication:

advocacy@femnet.or.ke
[download id="2255″]
---
Related Posts
Press Statement For Immediate Release: Nairobi, 29th August 2020 Ten years after the promulgation of the Constitution of
Learn More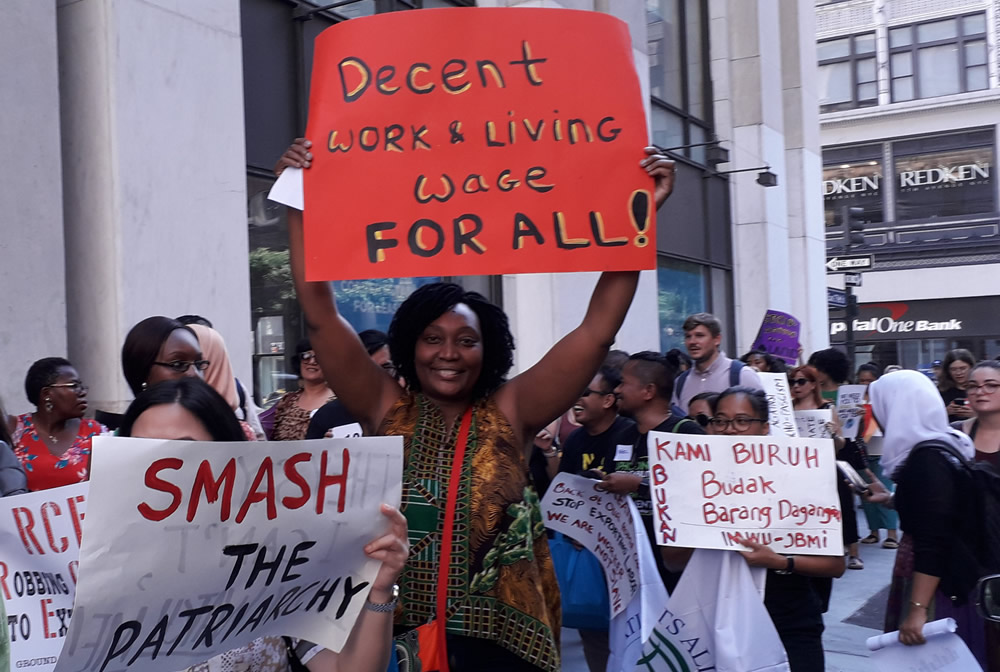 New York, 19th July 2019 – The African Women's Development and Communication Network, FEMNET alongside hundreds of women's
Learn More