Congo and Guinea Ratify Protocol on Rights of Women
Wednesday, 19 September 2012 07:52
The Protocol was adopted by the Heads of State and Government at the 2nd Ordinary Session of the African Union Assembly in Maputo on July 11, 2003 and came into force in November 2005 after ratification by 15 member states. The Protocol provides a legal framework for the recognition of women's rights and creates obligations for states and governments to take measures to ensure that girls and women in Africa enjoy these rights.
This includes ensuring that women enjoy their rights to dignity, freedom from violence, right to education, right to health (including sexual and reproductive health rights), right to employment, right to political participation, right to own property and to have access to development resources.
SOAWR welcomes Congo's and Guinea's ratification of the Protocol and acknowledges this as a huge step that will facilitate achievement of economic growth and development as required in the realization of the Millennium Development Goals (MDGs).
SOAWR further calls upon the governments of Congo and Guinea to ensure that the rights provided in the Protocol are promoted through domestication, implementation and awareness raising. This is based on the fact that higher economic growth is dependent on the successful promotion of human rights for all and the implementation of programmes and interventions intended to achieve gender equality and social, economic and political empowerment for women and men.
As preparations are underway to commemorate ten years since the adoption of the Protocol, SOAWR urges all the remaining 20 African states to expedite the ratification of the Protocol on the Rights of Women.
For more information on the Protocol and the work being done to make it a reality, please contact:
Alexandriah Muhanji, Program Officer, Equality Now (SOAWR Secretariat)
amuhanji@equalitynow.org
Tel. +254-20-2719832/2719913, Fax: +254-20-2719868,
www.equalitynow.org, www.soawr.org
P.O. Box 2018-00202, Nairobi Kenya
[download id="2273″]
---
Related Posts
Press Statement For Immediate Release: Nairobi, 29th August 2020 Ten years after the promulgation of the Constitution of
Learn More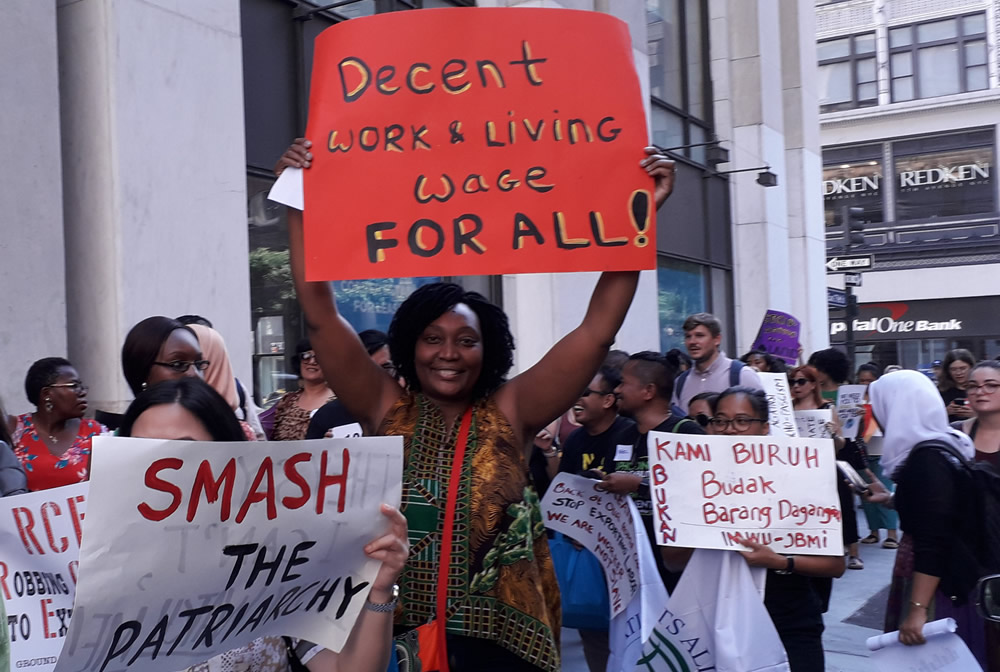 New York, 19th July 2019 – The African Women's Development and Communication Network, FEMNET alongside hundreds of women's
Learn More